Description
KEF Blade II Single Apparent Source Loudspeaker. Three-way bass reflex. Uni-Q array: 5″ MF, 1″ HF, 6.5″ LF x 4. Colour Warm Grey. **SOLD AS A PAIR** **BROUGHT IN TO ORDER ONLY**
With all of BLADE's acoustic prowess and iconic design on a slightly smaller scale, BLADE TWO is easier to position where space is at a premium, and where BLADE's extreme bass extension would be superfluous. BLADE TWO, same DNA. Same striking aesthetic. Same advanced driver technology and unique single apparent source configuration. And above all, the same lush, phenomenally realistic sound.
BLADE and BLADE TWO share a new architecture that achieves the ideal point source, with the four sophisticated bass drivers (225mm/9″ for BLADE, 165mm/6.5″ for BLADE TWO) configured so that their combined acoustic centre occupies exactly the same point in space as that of the Uni-Q HF/MF array so the sound appears to emanate from a single, flawlessly coherent source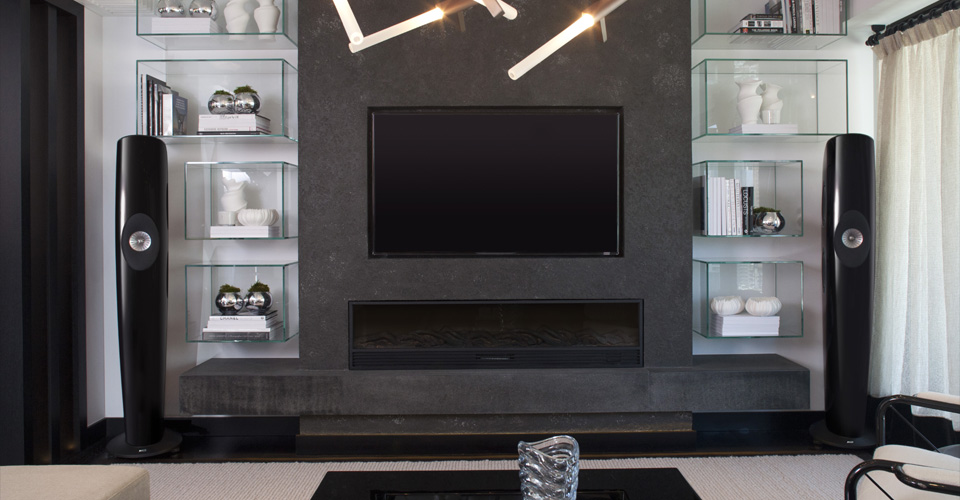 Like the original BLADE, BLADE TWO is based on the advanced materials and innovative technologies KEF developed to replicate the shattering performance of the prototype and the same method of forming the sensuous parabolic cabinets. The drivers on both models share the sophisticated enhancements responsible for the concept's magical acoustics.
It's a spectacularly warm and expansive sound, wherever you sit. Seamless. Totally natural, even when played loud. Effortlessly accurate in every tiny detail, and as emotionally true as a live performance.
Only logged in customers who have purchased this product may leave a review.